Reverse Prismatic Letters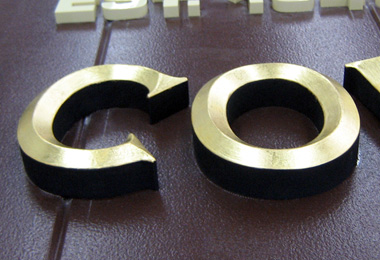 Metal look and finish "Prismatic" raised carved or flat letters for interior or exterior use. Add the professional image of a Business sign to your building.
Painted V-Carved Letters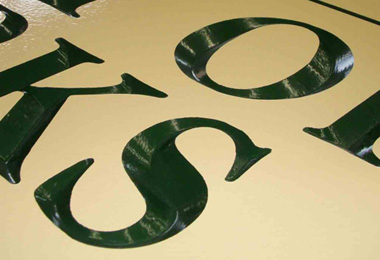 Personalized wooden signs with a Painted "New England" hand carved style with recessed letters.
Sandblasted High Density Urethane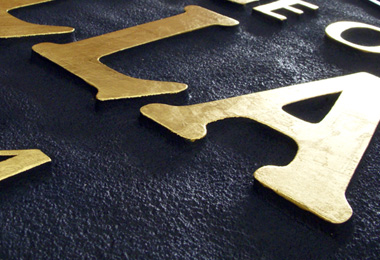 Wood signs with a Cast Bronze looking background and raised letters are perfect for business signs of all manners.
Sandblasted Redwood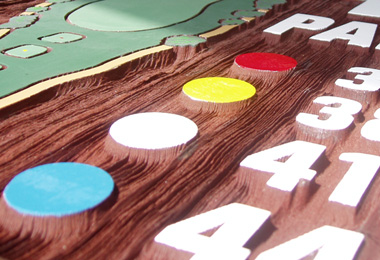 Natural wood all heart vertical grain redwood with a Rustic natural feel that's great for golf signs.
V-Carved with 23k Gold Leaf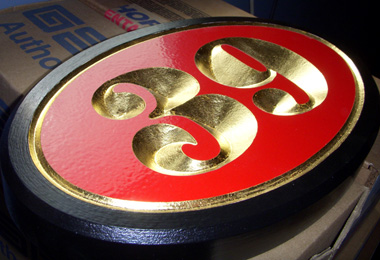 Recessed letters gilded with 23k gold for a warm and hand produced feeling that's perfect for church signs.
Sculpted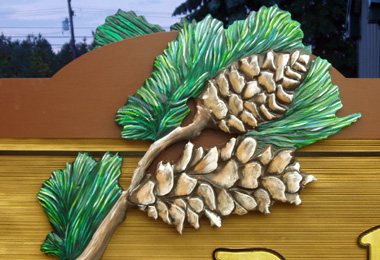 Wood signs Hand sculpted with 3-D bas relief for a custom look and feel.
Hand-painted Mural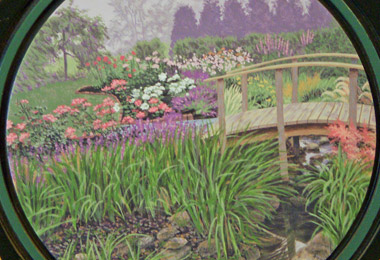 Authentic Artist Acrylic paintings to give that truly unique finishing touch that you expect from custom wood signs.
Custom Mounting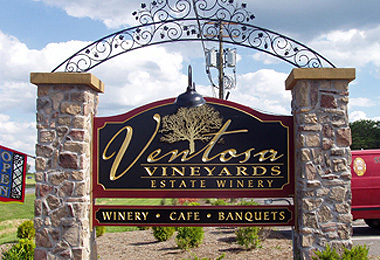 Unique wood signs finished with custom mounting to fit your needs: Stone, Brick, Steel, Wood and Vinyl Post and cross arms available to create a custom professional wood sign for your Business signs, Church signs, golf signs, Etc. If your custom sign requires specialty metal work we are partnered with the areas premier metal fabricator.